Jason Fouser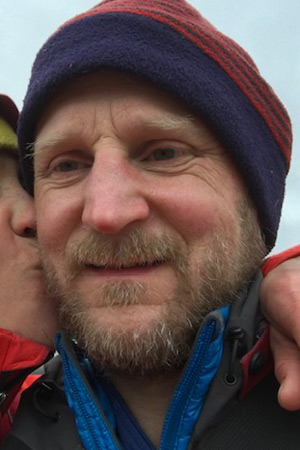 I grew up working with my father on a rambling, Federal-style home in Ipswich, and knew my way around a toolbag from early childhood. I joined the workforce at the age of fourteen, and earned a reputation for efficiency when I had time to do my homework in between washing pots and pans in a busy restaurant kitchen. Deeply rooted in the visual arts, I completed my B.A. in architecture and photography at Syracuse University.
Through more than mere coincidence, I landed at Fisk in 1997 with an apprenticeship in the pipe shop, beginning with Opus 112. Although I became skilled at making metal pipes, when a bench opened in the woodshop, I grabbed my chance. In my time at Fisk I've practiced many phases of organ-building, including the finely detailed work of making models, the noisy, heavy lifting of steel fabrication, the three-dimensional problem-solving and teamwork of large case construction, and the beautiful sheen of finish cabinetry. I've enjoyed the opportunity to travel all over the world on installation teams, rigging high in the rafters of old churches and sparkling new performance halls, and enjoying everything the local culture has to offer.
When not in the shop, I enjoy traveling and adventuring outdoors with my wife and our two children, whether in sea kayaks, canoeing, climbing, on bicycles or in hiking boots.